We're super excited to announce the release of portal class enrolments! Portal class enrolments allow your customers to enrol into your classes with ease, and without the need to contact you first!
You can either allow them to automatically join the class, or await your approval (which will show in your account).
Each class has set conditions too, such as age requirements and capacity controls.
You can also switch this feature on or off in your settings!
What does this mean?
Previously you would have to enrol students yourself in your account. However; now you can:
Allow your customers to enrol students into your classes online
Automatically or manually accept new online enrolments
Set conditions in each class, such as age or capacity restrictions
Move students into or out of the waiting list
Choose which classes to show as enrolable in the customer portal
Getting started
Available Classes
This is what your customers will see in their portal, which shows a list of enrolable classes, with an option to join the waiting list too if the class is over capacity!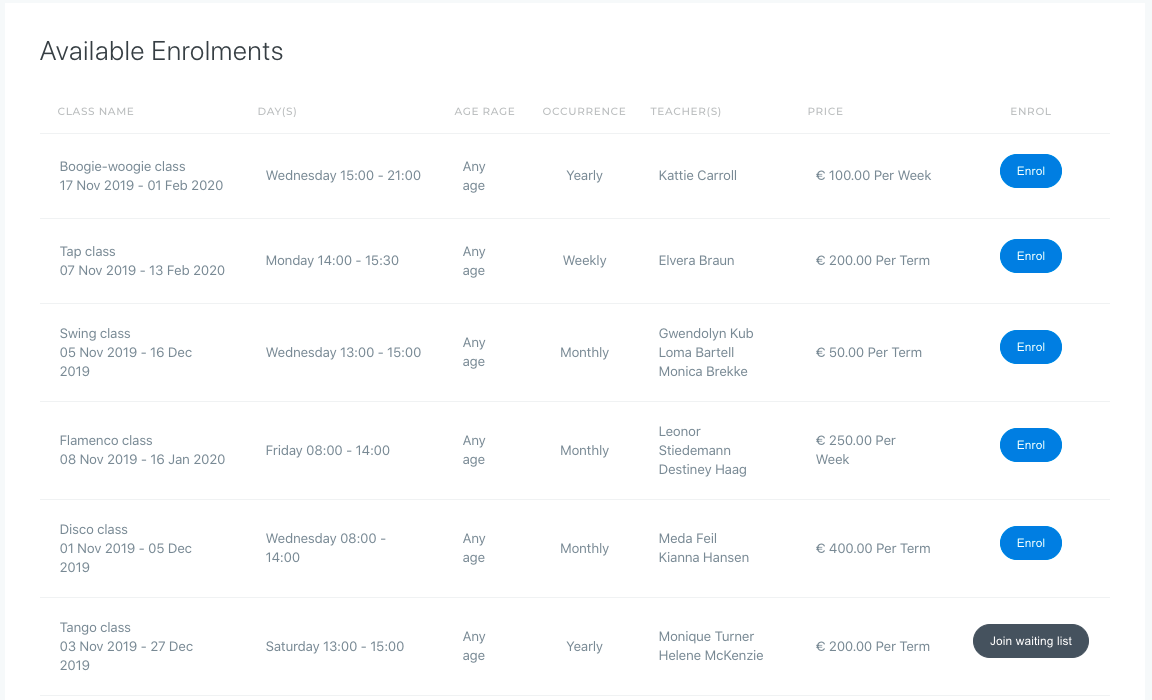 Click image to zoom
Enrolable Class
Here's where your customer can officially enrol their students to the class, which shows information on upcoming lessons and all details relating to the class.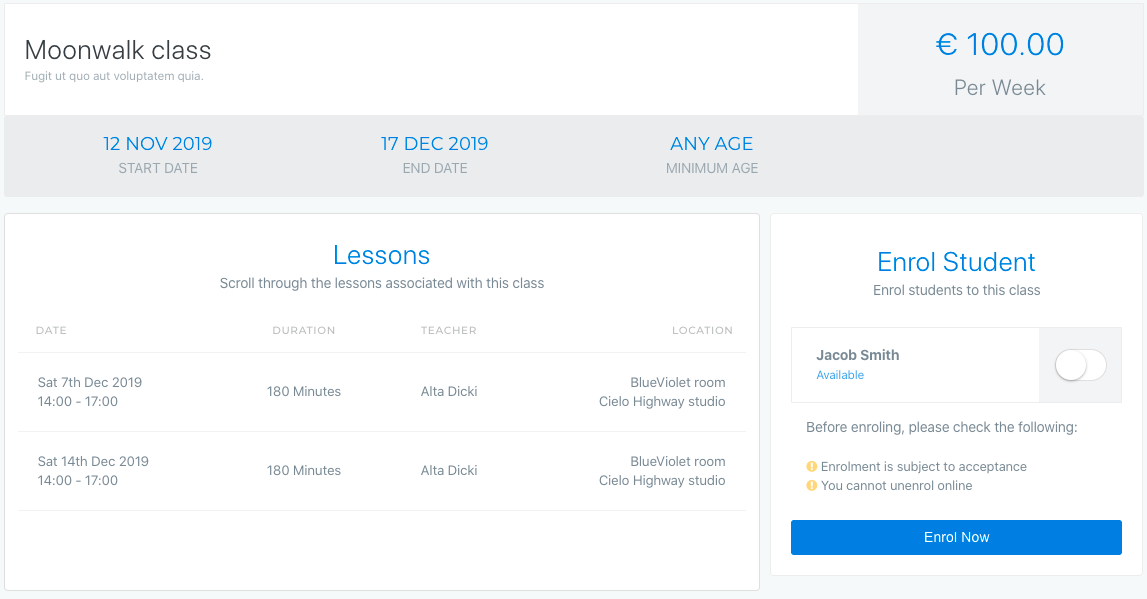 Click image to zoom
Enrolment List
You'll see a list in your account (and informed on the dashboard) of your requested class enrolments, which you can either approve or reject!

Click image to zoom
Waiting List
Each class also has its own waiting list, where students will remain waiting until moved into the class (if the class is full). You also have the option to move students back into the waiting list without affecting anything!

Click image to zoom
How do I use this?
You have full flexibility if you require this feature turned on or off, we understand that some users might not want this, so you can enable or disable this in your company settings.
Click image to zoom
Each class also allows certain conditions of enrolment, such as capacity and minimum / maximum age requirements. You can also choose to display the class as "enrolable" in the customer portal, and adjust whether you want to automatically approve enrolments, or manage them manually.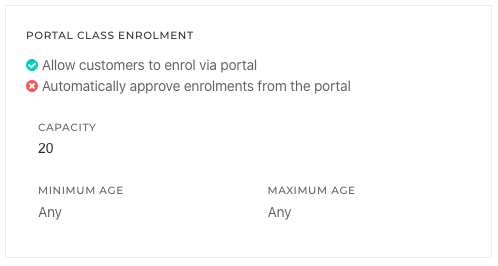 Click image to zoom