​ Your business, your invoices. We have always had invoices that you can customise and the ability for you to add your own logo. It has been a little while since we revisited the invoice design (it has been the same since inception!).
We introduce you to Invoices v2, your new beautiful invoices.
​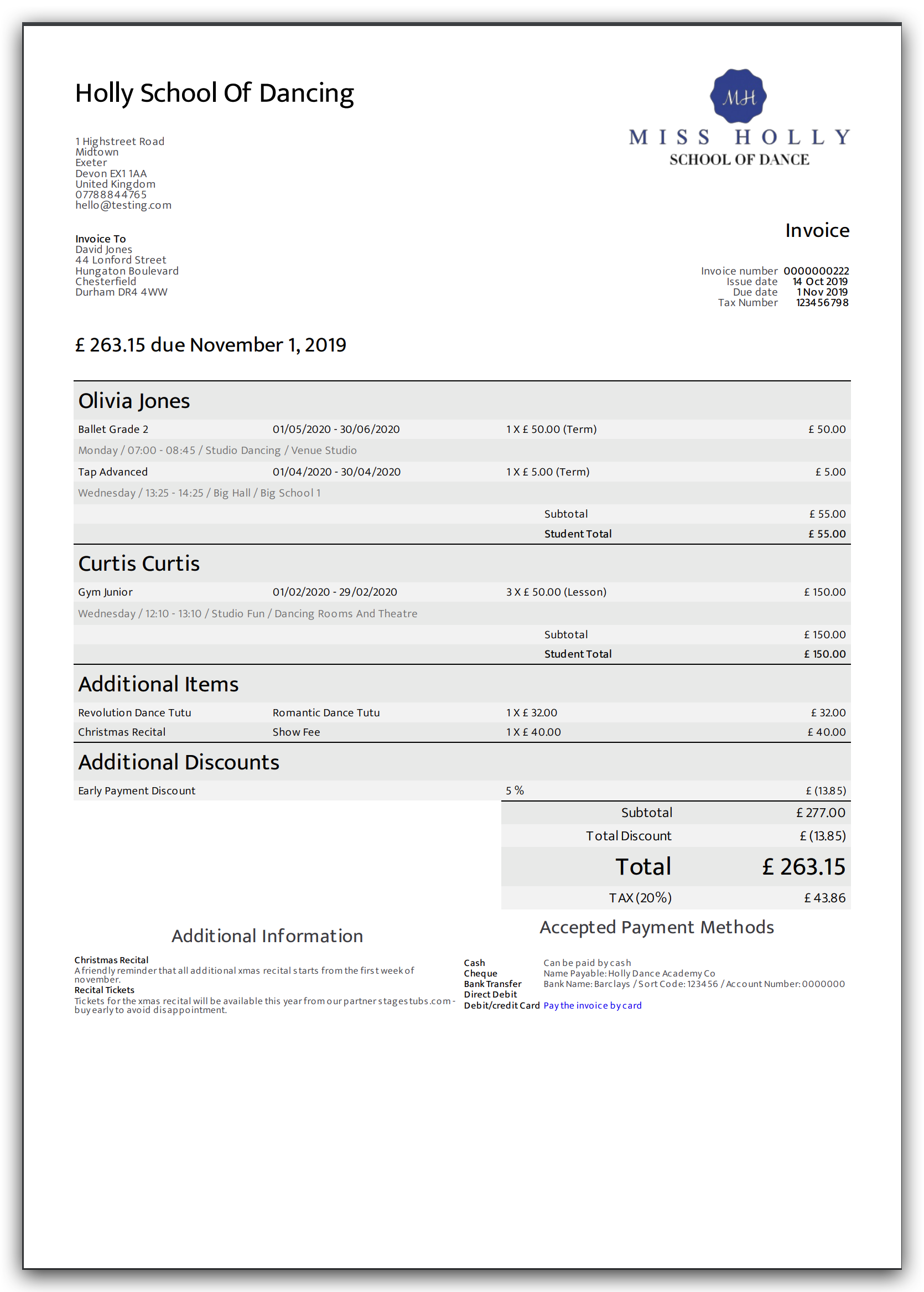 Click image to zoom
Most importantly, all your critical information is still on the invoice.
Clear & clean itemised list of students & classes
Lesson & location information
Payment due date
Any additional item & discounts
Invoice number (automatically incrementing)
Tax rate & calculation
Tax ID (customise the wording to VAT, GST etc if required)
Custom list of accepted payment methods
All your invoice notes
Due Dates
We have added the focus on the due date as requested by many of our customers. When approving invoices now, you can also select the date the invoice is due, this way you can prepare them in advance as much as you like.
Subtotals
You can now see the total for each student in the subtotal before the total at the end. Great for students taking lots of classes and identifying discounts that are applied.
How do you upgrade?
You don't need to do anything to get started with the new invoices, they will be automatically applied to your account if you are sending from today.
We hope you like the new design, you will also notice we have made the same changes to the email. More design upgrades to come - watch this space!