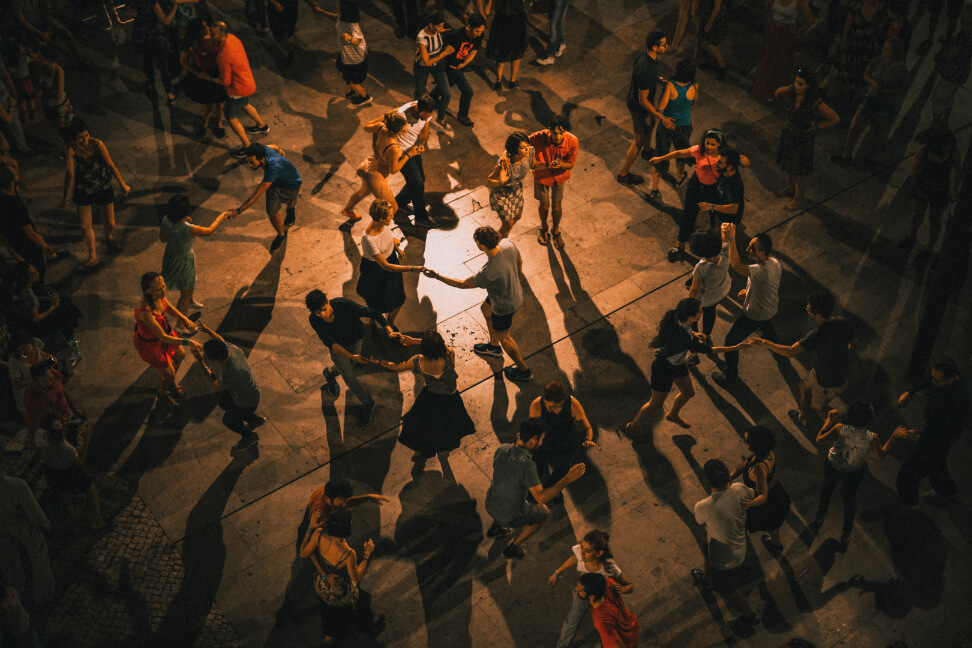 Photo: Unsplash
Although becoming your own boss has a nice ring to it, it's no easy task, especially when you're in the fine arts industry.
Whether you're interested in setting up a ballet studio, a contemporary dance studio, or even a slightly more niche studio for cabaret or perhaps belly dance, you'll have your work cut out for you.
If you don't want to be among the nine out of ten businesses that fail, you'll need to start your business on the right foot. You'll need to learn what it takes to run a dance studio before you even come up with a name for your new small business.
So, let's break down the main steps that will help you get to teaching your first dance lessons without a hitch.
What's involved in running a successful dance studio
Photo: Pexels
Before we get into the nitty-gritty of running dance studios, it's best to go over a few things that will shape your first few months (if not years) as a studio owner. Although teaching all the different dance styles will be one of your main tasks, it won't be the only one.
To run a successful dance business, it's not enough to simply be a good dancer and have an adequate studio space. You need to become a good marketer, a good strategist, and even a good manager. Since you'll likely have limited finances and few (if any) employees, you'll need to know how to handle finances, deal with IT-related issues, and ensure business compliance.
Don't let these things stop you, however. Starting a company in any industry or niche involves many of the same tasks. It's a risk, but one that can have an excellent payoff when you're well-prepared.
The skills you need as a studio owner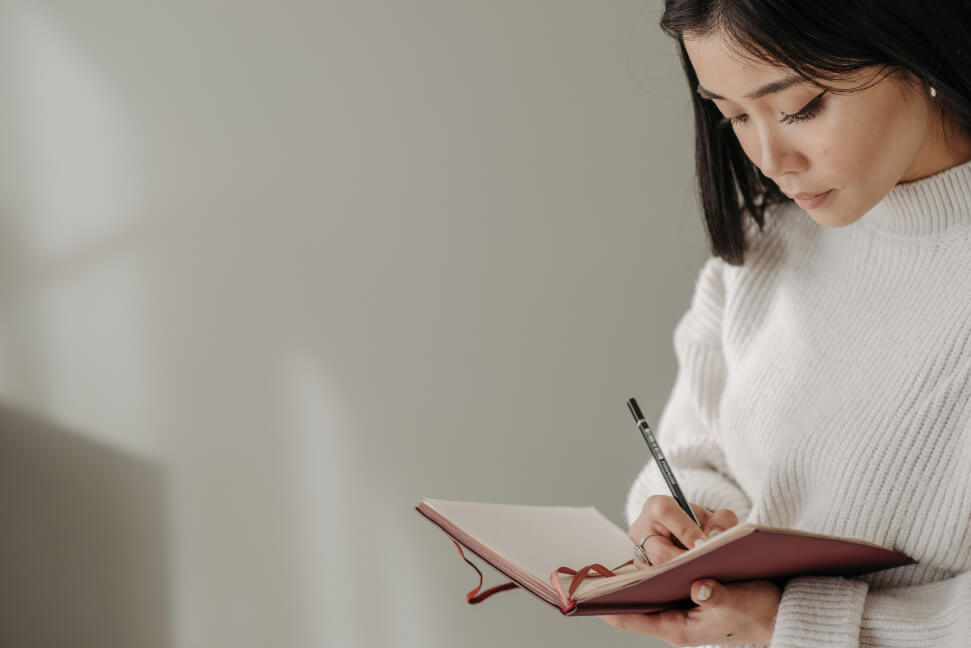 Photo: Pexels
Since the job of studio owners isn't simply to teach dance classes, you'll need to develop a few unique skills and talents. Studio management could become much more manageable when:
You have adequate experience:
All dance studio owners need extensive experience. Many are retired professionals who spent years performing, competing, and honing their skills. So, before you get started with your own business, make sure that you have an enviable resume.
You have a thorough understanding of your industry:
As a dance instructor, you need to stay updated on your industry trends. You need to develop services that meet the market demand, attract clients, and offer value to your students.
If ballet is in demand in your area, you won't be able to ensure business growth by offering a unique form of dance that no one's even heard of. If you don't understand how professional dance competitions work, you won't be able to attract students.
Running a dance studio requires that you know how to pass your knowledge on to others. If your new students are mostly children, you'll need to have some pedagogical knowledge to teach them. If they're adults, you'll need to know how to connect with them to ensure successful classes.
You have excellent interpersonal skills:
Studio owners, and most business owners across industries, need excellent interpersonal skills. You need to know how to handle your customers' complaints and how to manage all the dance teachers who join your business.
How to start a successful dance studio business
With a broader picture of the tasks and skills needed to run dance studios, we can get to the concrete tips that could help you reach success.
Get involved with the community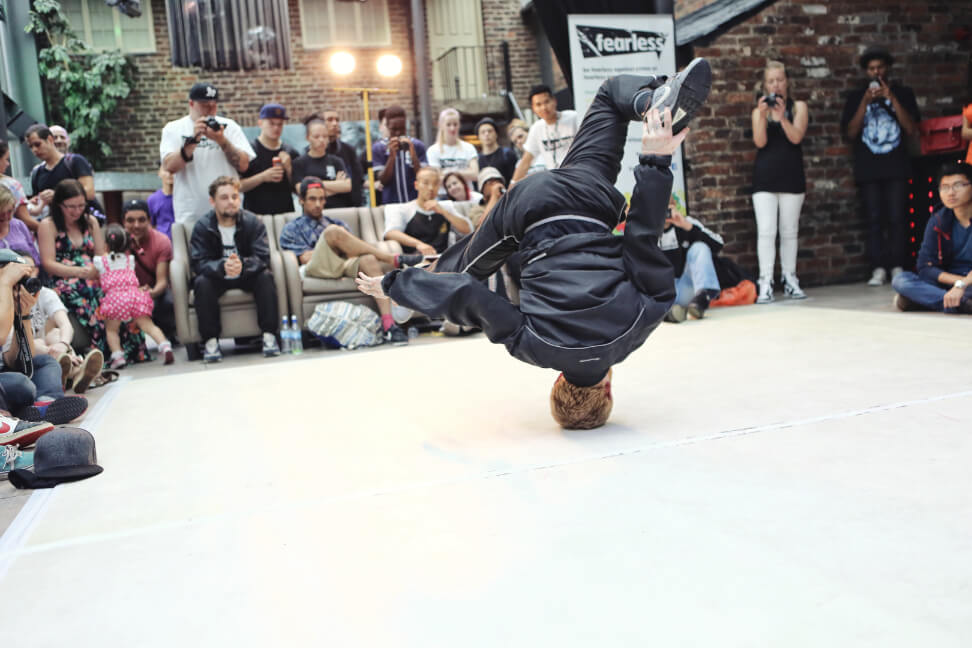 Photo: Pexels
It's always a great idea to start building a name for yourself in dance-related communities before you even start thinking of setting up shop. Join social media discussions and forums. Take part in local competitions, and if possible, organise free public dance events.
Offer a free or affordable dance teaching service to schools in your neighbourhood, and start advertising your dance studio to clients of a complementary business.
The more active you are in the community before you open your studio (and in its early stages), the easier it will be to attract new students.
Come up with a comprehensive business plan
Before you can start with your first dance class, you need to develop a comprehensive business plan. Primarily, it will help you obtain financing from banks and lenders. Secondly, it will help keep you on the right track.
A great plan will include:
An executive summary;
A definition of your products/services;
Your business objectives;
A growth plan;
How you'll differentiate your service from the competitors;
A thorough market analysis;
An analysis of all business costs and expenses;
A thought-out marketing approach.
The more detailed your business plan is, the easier it will be to track your performance, identify problems before they arise, and ensure steady growth.
Obtain financing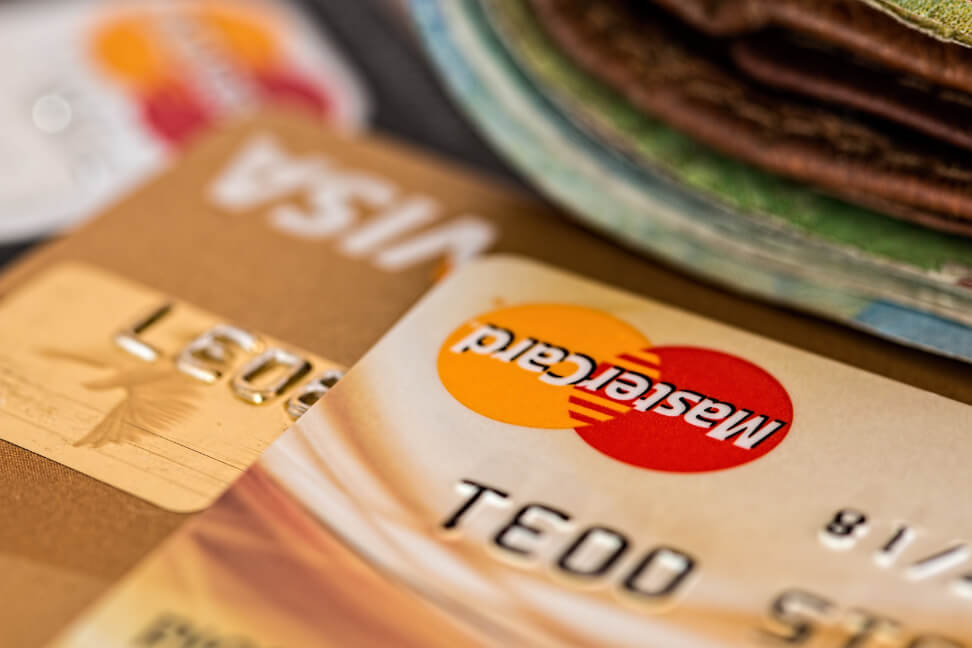 Photo: Pexels
The next step is assessing your budget and obtaining financing. In all likelihood, your personal credit card won't be enough to make you a studio owner. It certainly won't be enough to cover your operating costs or all the marketing expenses in the first few months.
You could reduce the cost by using a dance studio management software, through which you can optimise the workflow of your studio, manage the costs and automate lots of procedures like billing, scheduling, employee tracking and much more.
Think of a good name
You should never take your studio name lightly. It's the first thing that your students will notice. It's what shapes your marketing, differentiates you from the competition, and helps you stand out.
Take a look at some of the tips that will help you find a great name:
Research the competitors (you don't want a similar name as a competitor);
Avoid names that are difficult to spell/pronounce;
Find available .com domain names;
Check for available trademarks;
Keep the name industry related;
Ask friends and family for feedback;
Make sure you like the name.
Although it's certainly not the key to your success, getting the name right can help you connect with clients and spread brand awareness with ease.
Find a convenient location for your dance studio
Unlike businesses like restaurants or hotels, your studio doesn't necessarily have to be located in areas with high foot traffic.
These spaces are usually significantly more expensive, so you'll end up losing a lot of money. Still, you'll want a convenient location where your customers can get to without problems.
Look for a large, clean space where you can comfortably hold classes with as many students as you need. If you prefer to focus on private classes, find cosier studios that can help you create a more intimate atmosphere.
Acquire all the necessary licenses and paperwork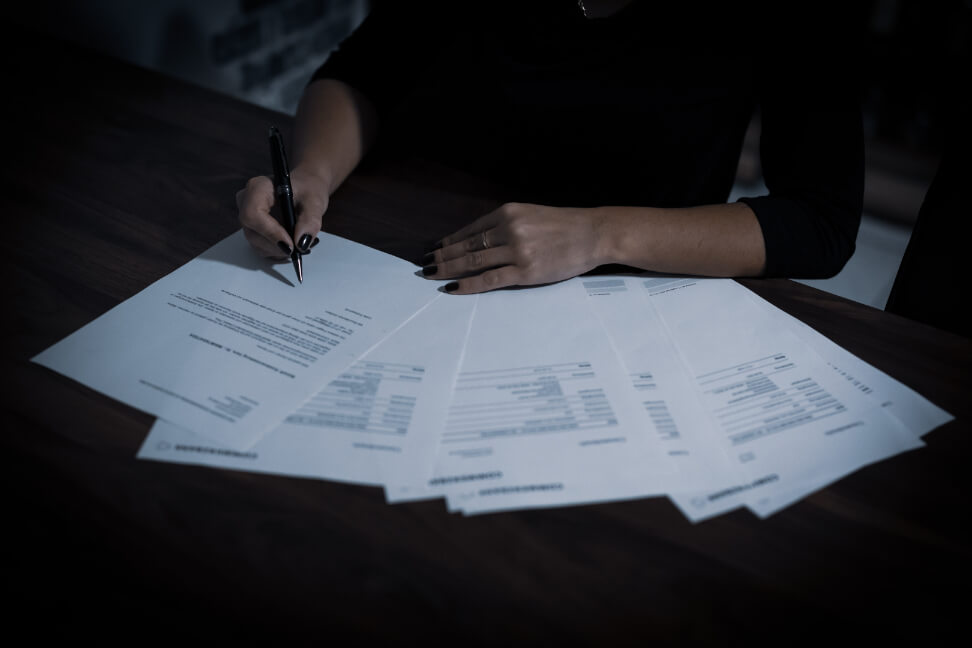 Photo: Unsplash
Even if you hold solely virtual classes, you'll still need to register your business, get insurance, and obtain all relevant permits. The process can be complicated, so you'll want to get assistance from an experienced agent or attorney. Since rules and regulations for setting up a business can vary, you'll need to familiarize yourself with your local laws.
Hire the right employees
Even if you don't want to open dozens of studios across the UK, you'll still need at least a few employees to help you with the classes. Of course, that means that you'll have to account for the costs of hiring and training new staff.
On average, dance instructors in the UK make £31,109 annually, but the salary isn't the only cost. You'll also need to account for their benefits, workers' compensation and health insurance, paid time off, and more.
Set up a website
Whether you like it or not, you'll need to set up a website for your dance studio. It will help you attract customers, spread brand awareness, and establish authority in your niche.
The good news is that you don't need a lot of technical expertise to get started. There are countless free and affordable web builders that offer hosting solutions and can help you make an impeccable online presence.
Invest in the necessary tools and software
Owners of dance studios don't need advanced tools and software to thrive. However, a few simple solutions can save you inordinate amounts of time, money, and effort.
Accounting software can help you stay on top of your finances. Class management software can help you organise class schedules, offer online enrollments, and simplify billing and payments. Social media management tools can help you improve your social media presence.
Depending on your available resources, you'll want to prioritize some tools over others. So, consider carefully which system or solution suits your needs best.
Start developing marketing campaigns
As a new business owner, you probably don't have enough resources to develop extensive marketing campaigns that will enhance your class enrollments. Still, you'll need to allocate some money to it. Otherwise, your studio will be doomed to fail.
Some tips that will help you cut costs include:
Focusing on organic marketing;
Building up your email list and launching an email campaign;
Optimizing your website for search engines;
Creating relevant content in the form of blogs, tutorials, and more;
Partnering with complementary brands;
Partnering with micro-influencers.
However, keep in mind that organic marketing is a long-term approach. To start attracting customers immediately after you set up shop, you'll need to invest in traditional and PPC campaigns.
Establish a strong social media presence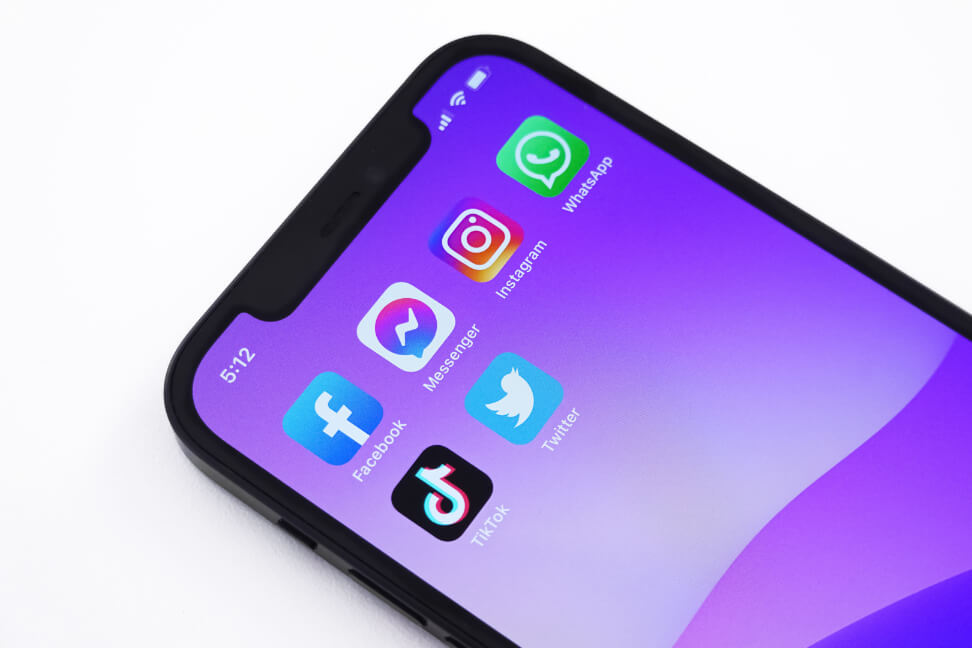 Photo: Unsplash
Social networks are a powerful tool that can help you build up your reputation and connect with your target markets. To establish a solid social presence, you'll need to:
Identify the top platforms your audiences use;
Create dedicated accounts for your studio;
Stay active across all accounts;
Share frequent posts and updates;
Engage with followers;
Stay responsive to direct messages.
One of the biggest mistakes new business owners make is creating more accounts than they can handle. While that exposes you to the highest number of potential students, it's difficult to manage many accounts by yourself.
Stick to just one or two platforms that your target audiences use the most, and remain active on them. Otherwise, you'll seem unprofessional.
Prioritize customer retention
Although it's easy to focus on attaining new clients when you first set up your studio, you'll need to prioritize customer retention. Getting a new customer can cost five times more than retaining an existing one.
Additionally, an existing customer can quickly become your loyal brand ambassador and improve your word-of-mouth marketing – a new customer cannot do that.
Focusing on customer retention will help you improve client satisfaction, offer a better service, and establish a stronger relationship with your loyal students. You'll build a reputation that will then help you attract new clients.
Keep an eye on your key performance indicators
To understand just how well your studio performs and catch problems before they get out of hand, you'll need to keep an eye on your key performance indicators (KPIs). Some of the most common KPIs include:
Revenue growth month-over-month;
Revenue per student;
Customer satisfaction rates;
Customer retention rates.
Keeping an eye on these numbers gives you a better understanding of your business. If your customer satisfaction rates start to drop, you'll soon notice lower retention and lower revenue per student.
If you're dealing with poor revenue growth, you might find that you have problems with retention.
Therefore, start collecting relevant data from the get-go and pay close attention to what the numbers are telling you. It will help you to stay on top of your business.
Final thoughts
Running a dance studio is no easy task. You need to have the right system to handle problems before they arise, attract new students, and establish an excellent reputation. Although you'll have your work cut out for you, the payoff will be well worth it.