Our Private Launch is now ending, and we wanted to thank all of our onboarded customers so much for being patient with us and sending us your feedback which has allowed us to update & add many useful features to Class Manager.
Read on to see what recent updates we have made...
Group Emailing Feature
You will now see a 'Messages' section in your Class Manager menu. Here you can create emails to send to individuals, selected classes or the entire school. You will be able to view your outbox and resend emails if necessary.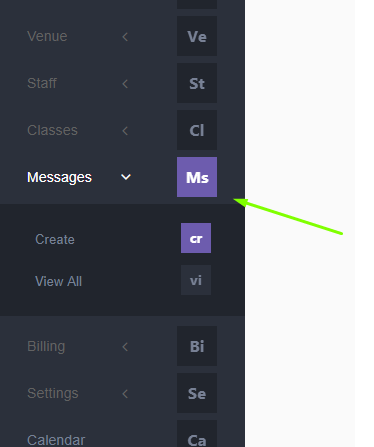 Click image to zoom
This is designed to be used as a broadcasting system, there is not an inbox built within the software. If your customer were to reply to an email, it would automatically be sent to the email address that you used to set up your account, so you would still receive their responses, but it would come to your emailing system and not to Class Manager.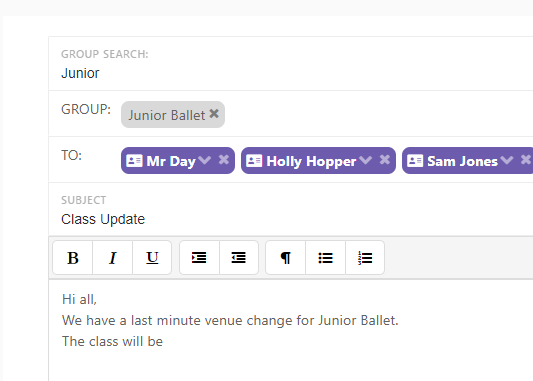 Click image to zoom
You can also create an email directly from the Customer, Student or Class pages so that the relevant individual or group is populated into your 'Send To' box.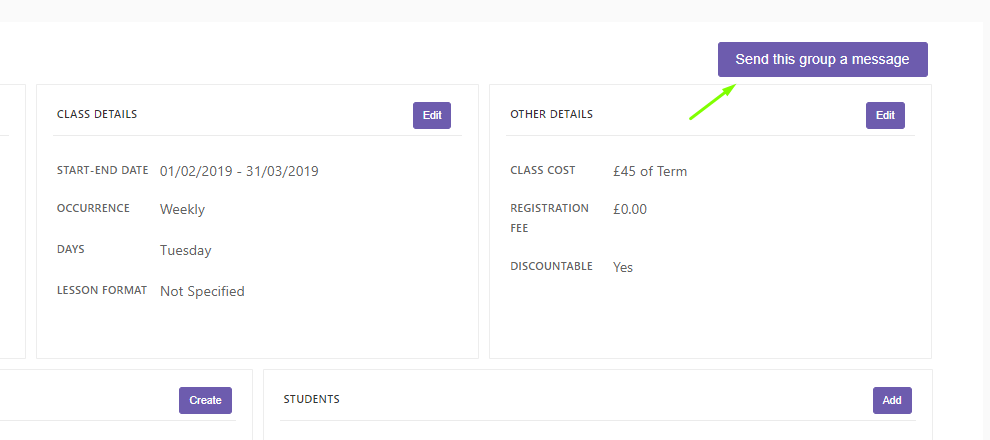 Click image to zoom
Additional contacts
You can now add an additional contact into the Customer information. So if there are multiple guardians/contacts for a student you can store their details and use them as a contact within the messaging system. These details are only stored on the Customer profile.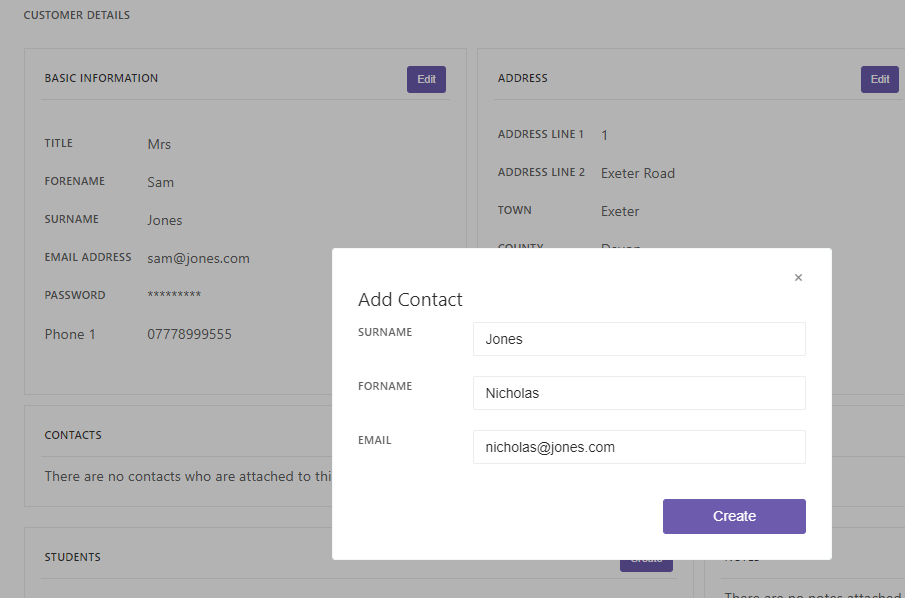 Click image to zoom
Added link to customer on Student Details page
On the Student details page (a Student's profile) you can now click the highlighted Customer name and this will link you through to that Customer's profile, for quick access to that customer's data. (This is also available on the dashboard when needed in an emergency; 'Emergency Contact Search')

Click image to zoom
Inactive classes no longer show on the calendar:
If you make a class inactive for your half terms or any break in your lessons, this will carry over to your Calendar and will not show those lessons.
Added option to exempt a class from discount process:
You can now opt in or opt out classes to the Discount Table. Using the 'Discountable' tick box when you create a class you can decide if the class is involved in your discounts or not. If you want this class to be exempt from discounts, leave it unticked.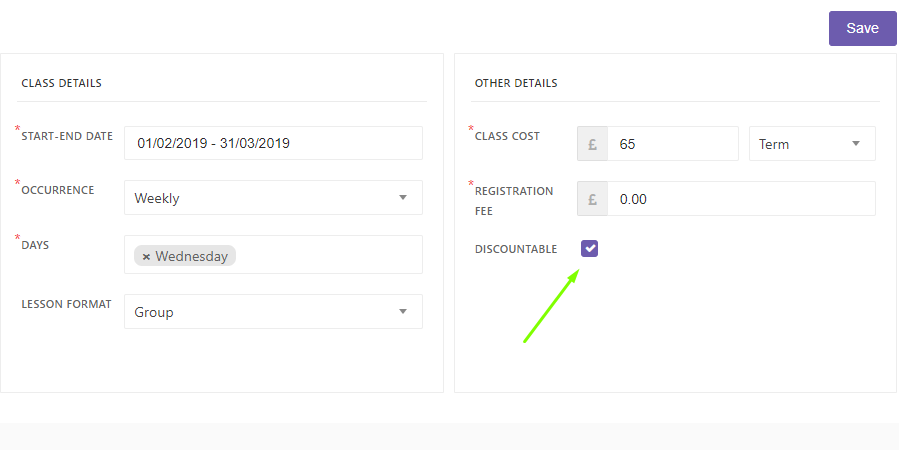 Click image to zoom
Cancelling a sent invoice
This is possible when you have sent an Invoice but it is unpaid. So it still appears as 'Pending'. If a change occurs, ie. a student drops/starts a class or leaves the school & therefore there are changes on their invoiced amount, you can click 'Cancel' on an invoice in the Invoice list.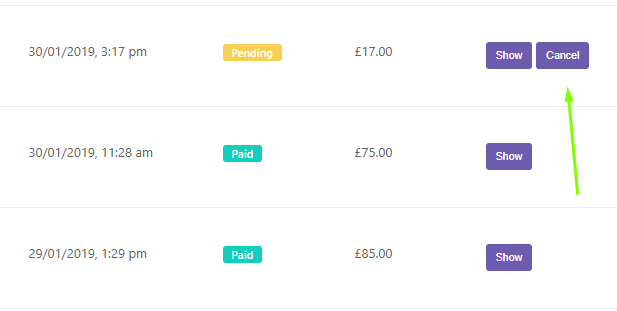 Click image to zoom
This will change it to 'New' and then you will be able to make any changes, then click 'Refresh' on the invoice and the changes will be applied and you will be able to resend to the customer.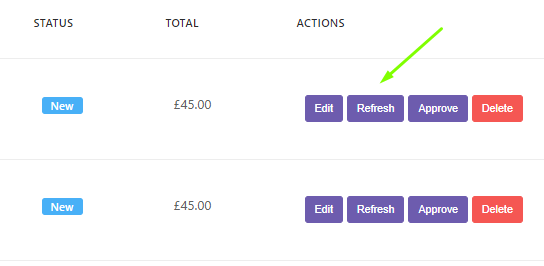 Click image to zoom
When an invoice is cancelled, the customer will be sent an Invoice Cancellation email. If an Invoice has been partly paid therefore you cannot cancel it, follow the instructions below which will explain how to cancel a payment, allowing you to then cancel the Invoice if needed.
New Delete Payment option
When you are doing your billing, if a mistake is made when you add a payment you now have the option to delete that payment to make amendments.

Click image to zoom
So great news; If you have joined us during the private launch stage you have locked in your subscription with a 40% discount. Your 1 month free trial start now and we will make contact soon to organise payment details.
We are excited for the road ahead and are glad that you are on board with us.
Please don't hesitate to get in touch with any queries or if you need any assistance getting set up. Our team is here from 8:30am - 5pm GMT Monday to Friday. You can call us between those hours on 033 0333 5151 or email us [email protected]