Automatically send payment reminders to your customers who haven't paid with our new automated payment reminders feature.
Our new feature can save you a lot of time as you no longer need to manually send reminders to your customers out 1-by-1. Also, it serves as a useful reminder to ensure you get paid on time.
How easy is it to get started?
Easy, in just one click you can switch on the feature in your settings.

Click image to zoom
Can I change when the reminder are sent?
Customise when your automated payment reminders will be sent by configuring the settings and tailoring them to your needs.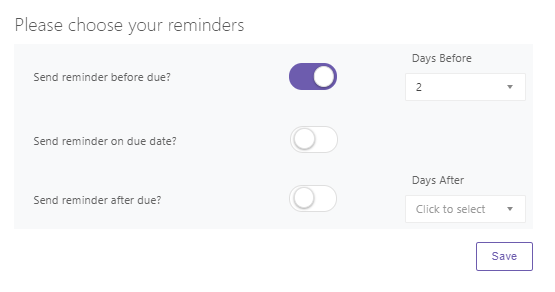 Click image to zoom
What will the reminders look like?
Based on your settings, your customers will receive email notifying them over their overdue, or due soon invoice. The email will include the outstanding amount (reduce if part paid) and will have the original invoice attached.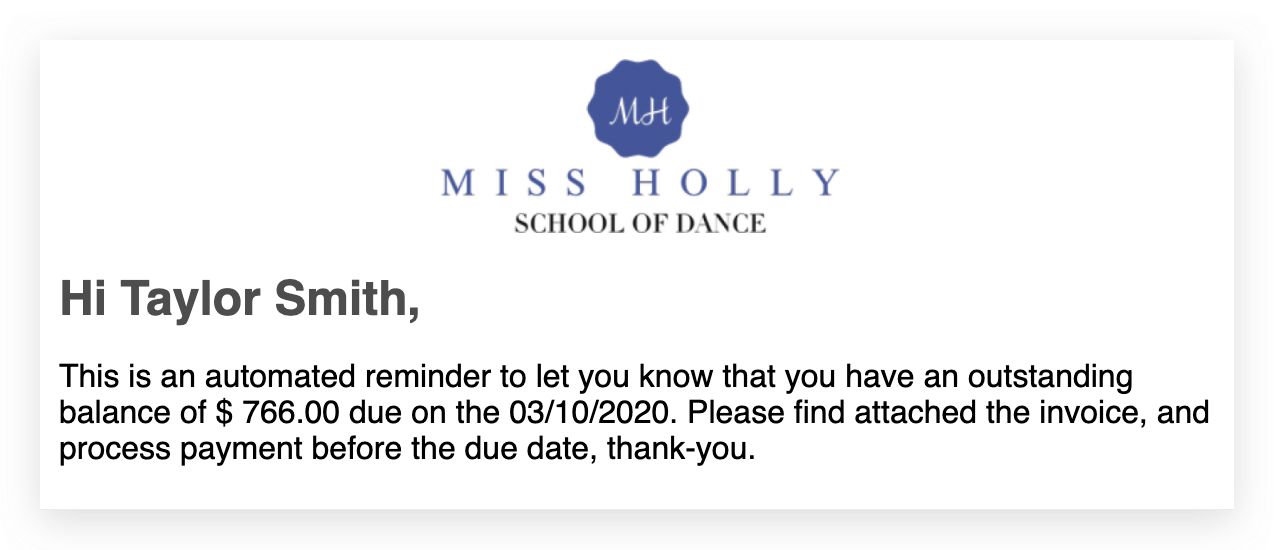 Click image to zoom
To find more information about how to set up automated payment reminders on your account please see our knowledge base article.